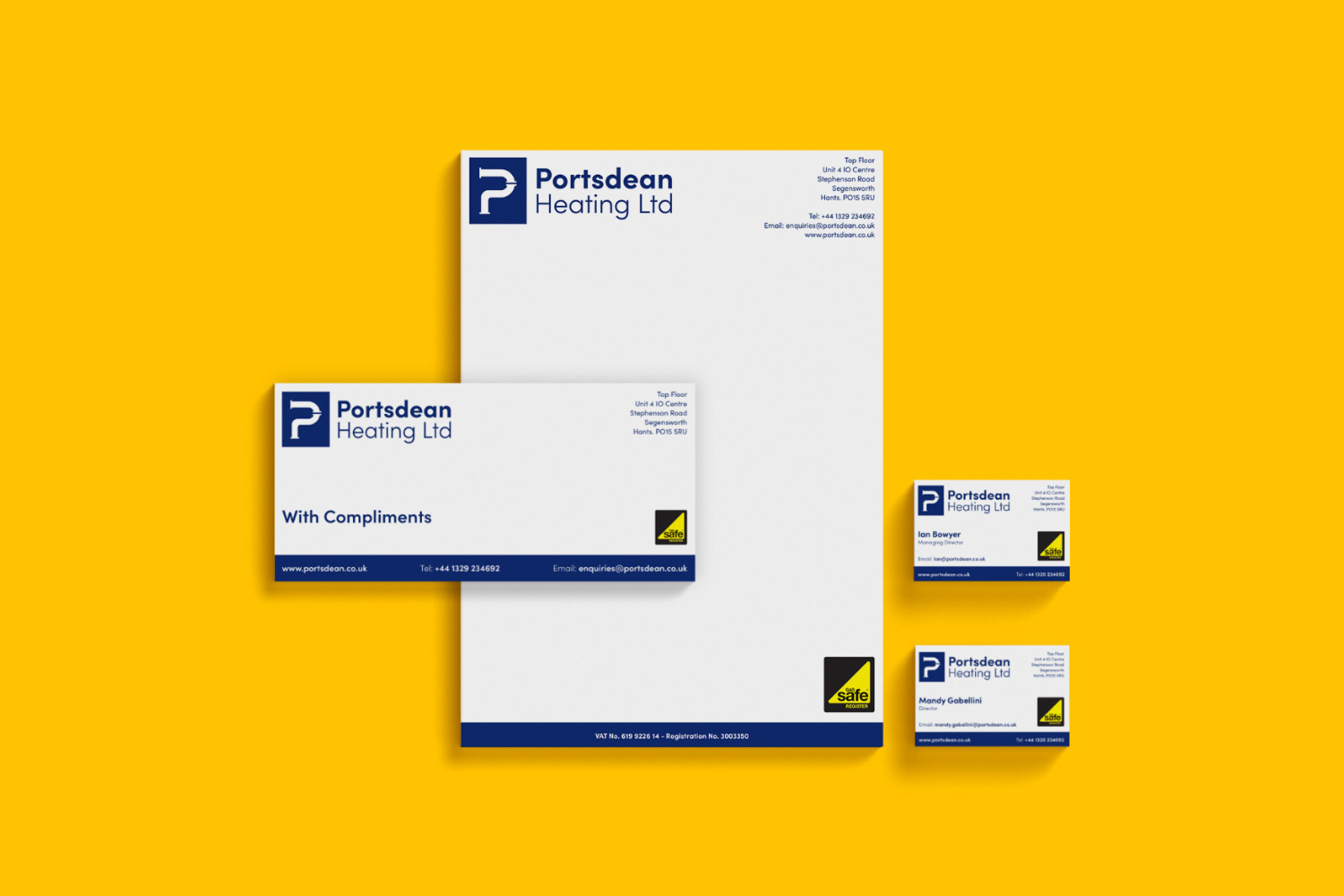 The brief for this project was to re-brand Portsdean Heating Ltd, to provide them with a
fresh
and cohesive identity that could be applied across printed materials. The route that I chose for the identity was based on pipework as it's a material consistently

used by the client's engineers and is quickly associated with this industry. For the logo, I us

ed the motion and bends of pipework to create the initial 'P' of the company name. I used the same blue bar across the bottom of the designs to clearly display relevant contact information, it also allows for a neat set of designs.